The Release Life Planning System unpacks and applies the life-planning and goal-setting lessons from the book Release: A Wilderness Adventure of the Soul.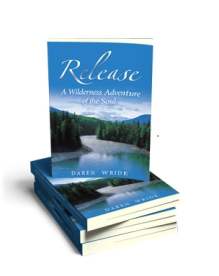 The Release journey leads you through three phases:
Harness Your History
Focus Your Future
Master Your Moment
Each phase has several steps which help you capture the lessons of your past, gain clarity about where you are going and then take action to use each day to move toward your dreams.
The course consists of twenty-four episodes, including four bonus lessons "Beyond Release."
The content is provided in short video clips, with accompanying downloadable mp3's and pdf transcripts. The exercises are provided as downloadable pdf documents.
If you have, like many people, read Release and wanted to go deeper and apply the principles, or if you are ready to refocus your life and gain clarity for the next steps in your journey, get your access to the Release System now, and begin the adventure that could change your life!